Very basic thing to do in Paris – stop at one of the stalls along Champs Elysees, and get a crepe with nutella, or lemon and sugar.
And then gobble it up as you sit on a bench and watch the traffic pass by .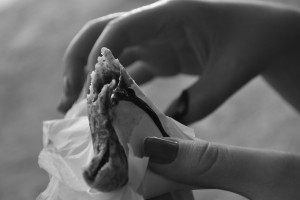 The Nutella might drip if you're not careful enough…
Mirrored from Norwegianne.net.
Tags:
Latest Month
January 2015
S
M
T
W
T
F
S
1
2
3
4
5
6
7
8
9
10
11
12
13
14
15
16
17
18
19
20
21
22
23
24
25
26
27
28
29
30
31